A not-for-profit airfield
On June 30th, 2015, airfield operations were transferred into a new not-for-profit company, limited by guarantee: Strathaven Airfield Ltd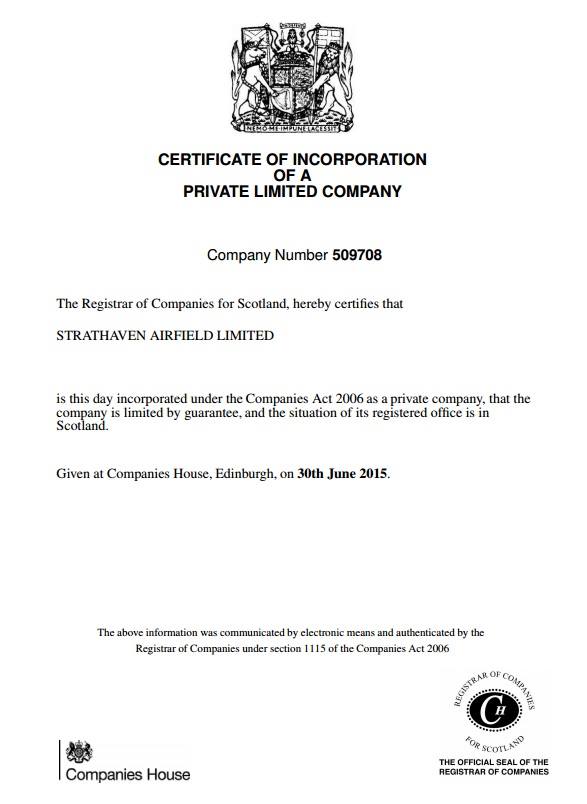 From the articles of association:
4.1 The Company's objects are the establishment and operation of a flying club for the purposes of:
(a) operating and managing the private airfield known as and forming Strathaven Airfield, Strathaven, Lanarkshire, in accordance with all relevant legislation;
(b) promoting interest in flying and aviation;
(c) teaching and training of persons in the art and science of aviation and the operation of aircraft in accordance with all relevant legislation;
(d) providing facilities for the pleasure and accommodation of members and guests
(e) organizing social and cultural events; and such other complementary purposes not inconsistent with these objects.
The Company is a non-profit organisation. The Company is not a charitable organisation.
Hopefully, the new changes will help achieve a sustainable future for the airfield.