The 1980s and 1990s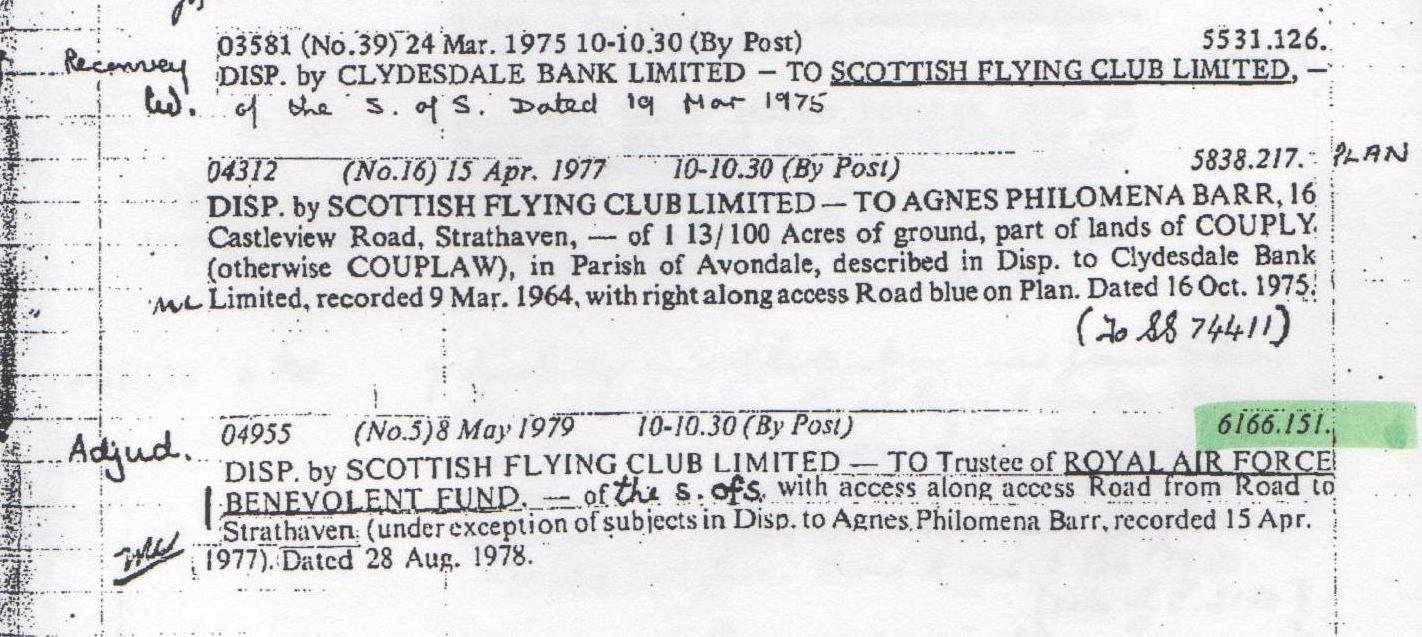 Extract from the Register of Sasines showing sale of farmhouse in 1977 and transfer of airfield in 1979
Discussions between the old Scottish Flying Club and the RAF Benovolent Fund came to an end in 1979 with the transfer of the airfield ownership and the winding up of the club. Meanwhile the Strathclyde Gliding Club was formed by the merger of the Glasgow and Strathclyde Universities Gliding Club and the Lanarkshire Gliding Club and a new lease was granted.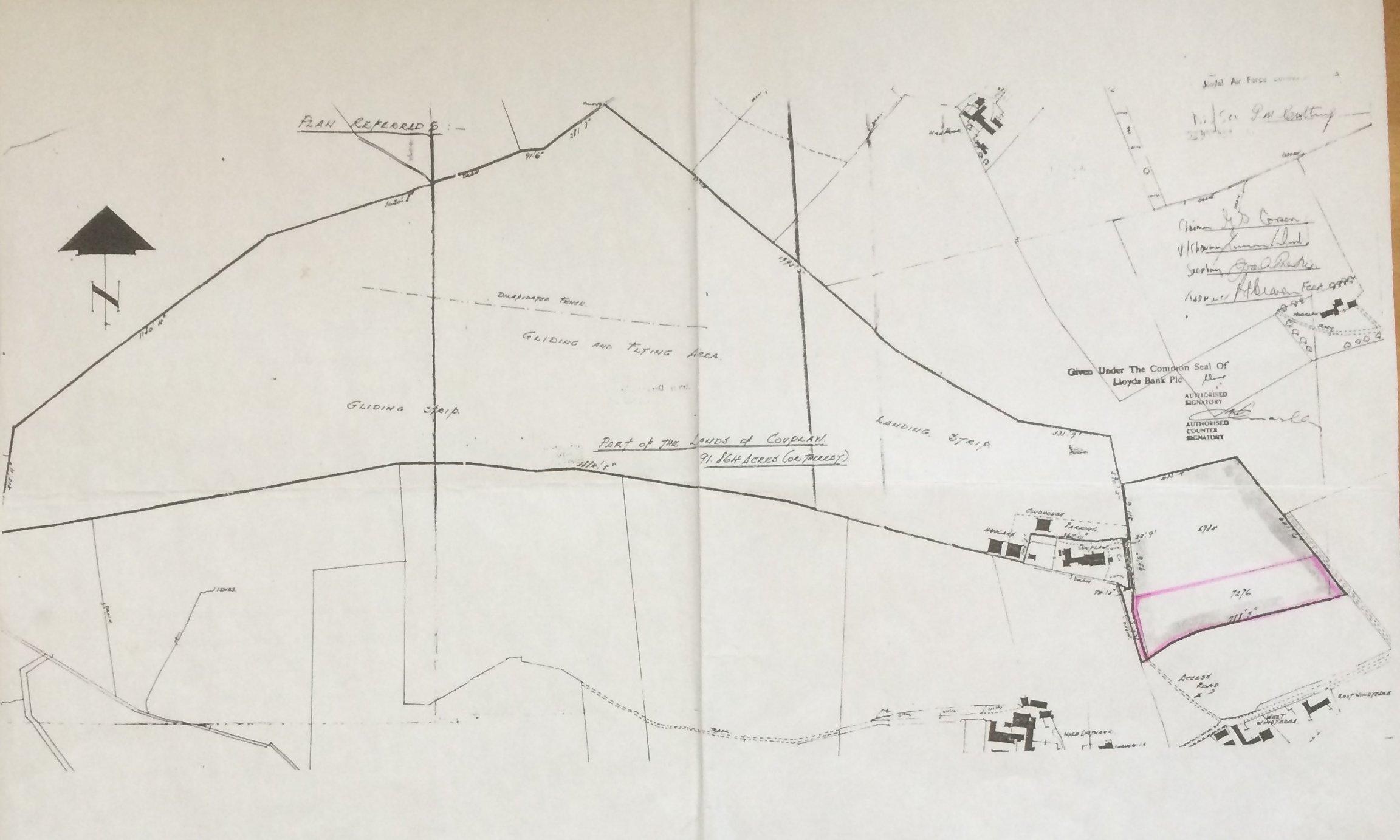 Airfield plan included with title deeds and signed by famous names from WW2
With the new clubhouse and new landlord committed to the continuation of aviation, hopes were high. On a visit to Strathaven Airfield in 1977, Air Marshall Denis Crowley-Milling (a Battle of Britain fighter pilot who later became Controller of the RAF Benevolent Fund) reported:
"The membership has now been restricted to its present number as they have sufficient but there is quite a waiting list. There is obviously great enthusiasm as members come from far afield. On the night of the Air Show display to which they were all going, they were holding a dance at the Club where they had already sold 200 tickets. The dancing was to be held in marquees which were being erected on Friday afternoon.
"The whole atmosphere savoured of one of the original Flying Clubs in the very very early days - very happy but rather slap-dash. You drive off the cattle into a separate compound when flying commences and you open the gate to let them back again when it is over."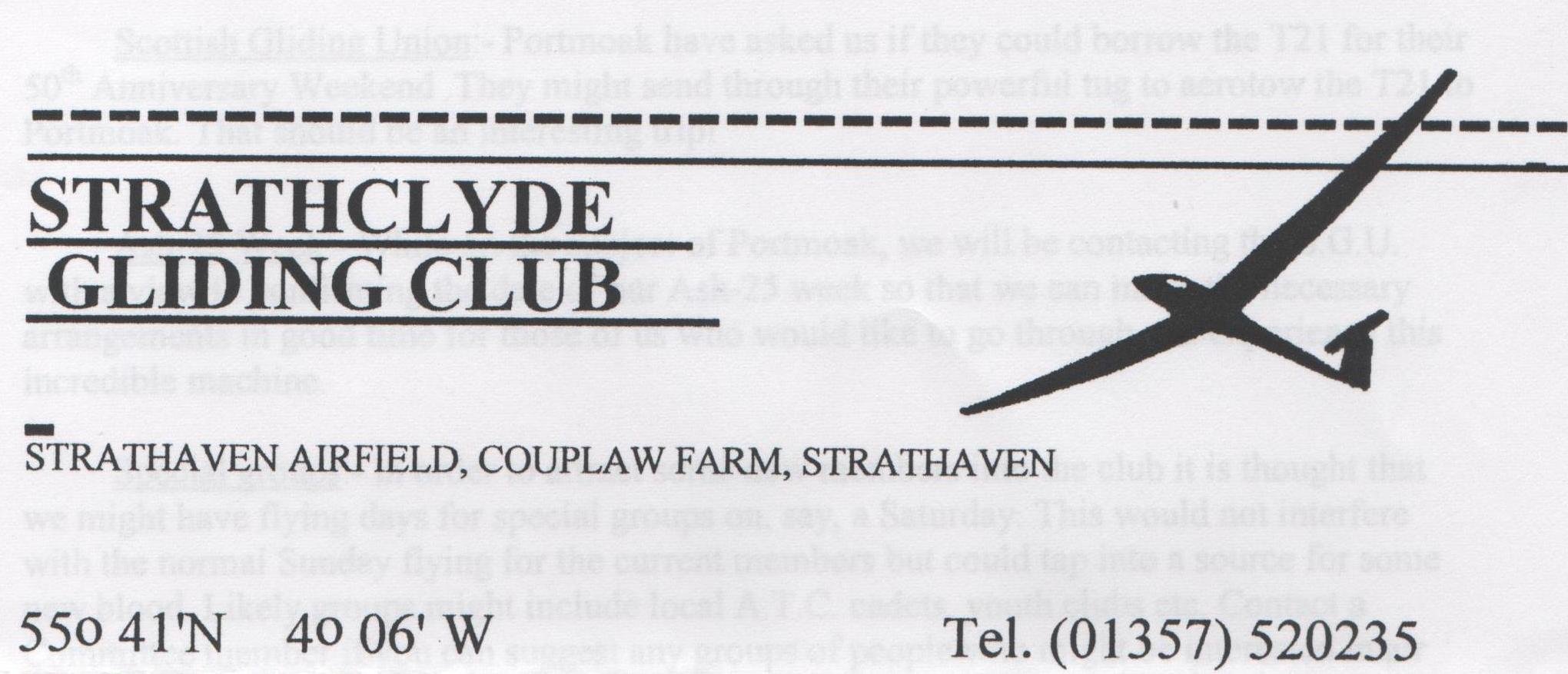 Strathclyde Gliding Club's headed notepaper - phone number is no longer the airfield's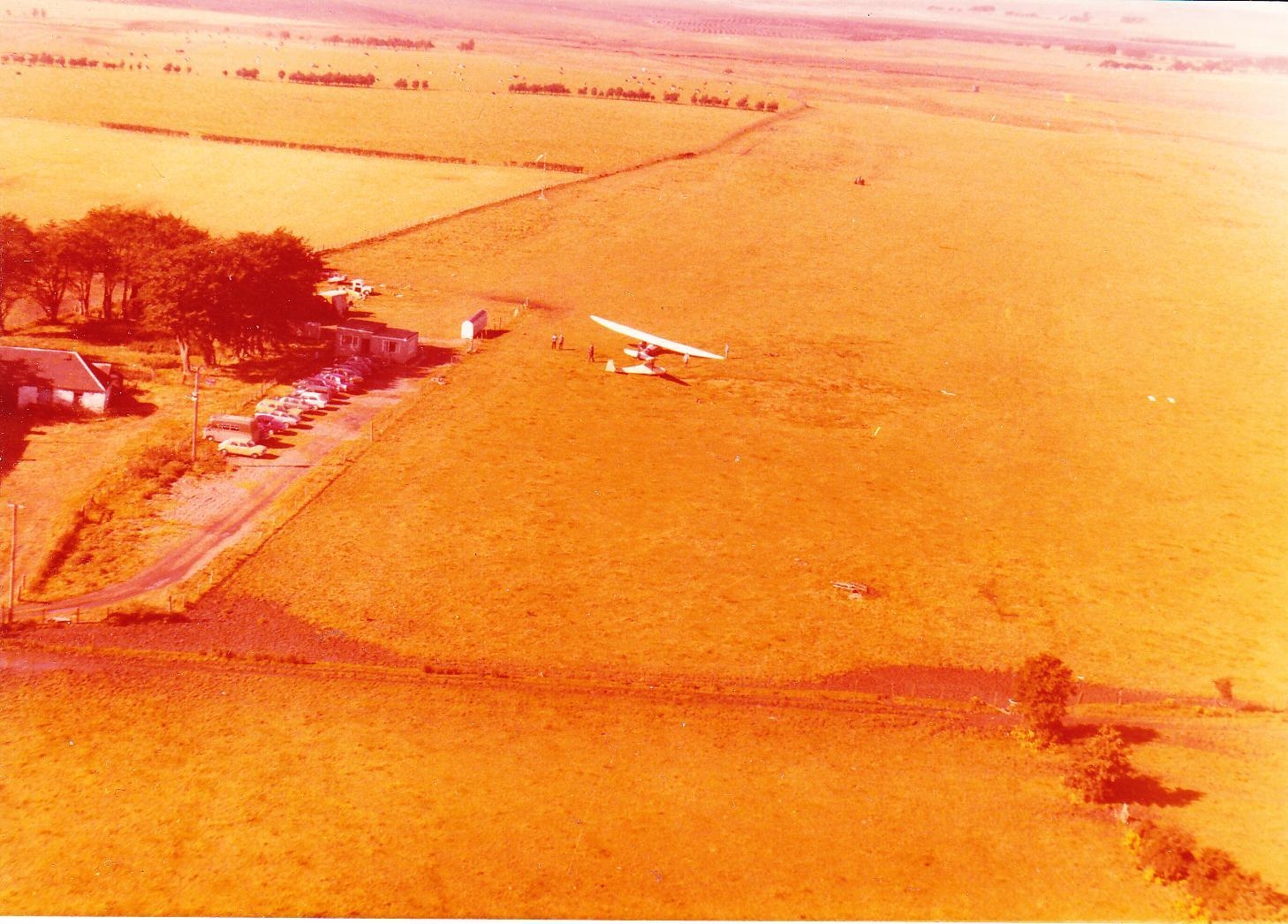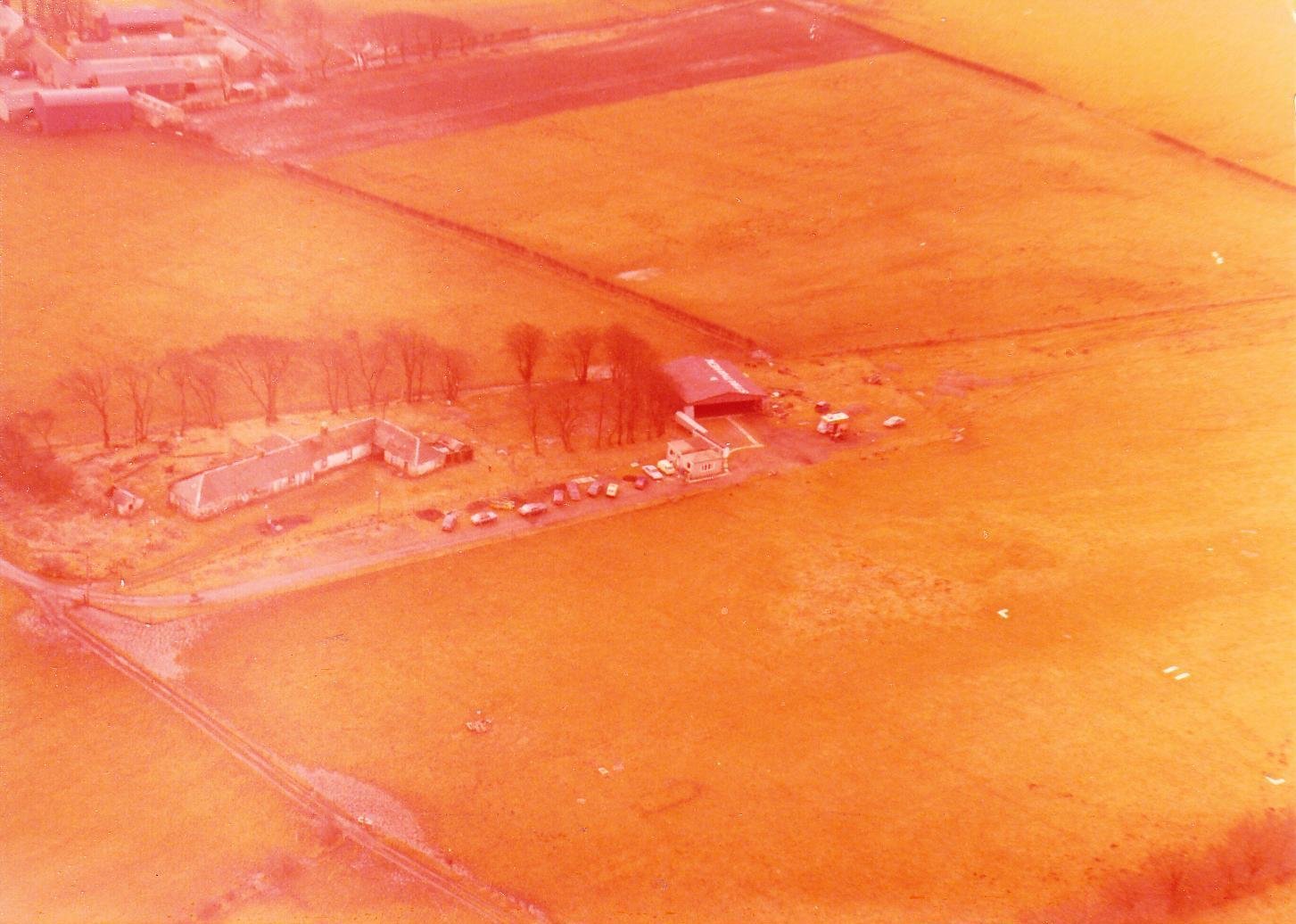 Two shots of Strathaven Airfield from the air taken in 1979 by club member Jeff Henderson.
The clubhouse is still in use, as are the white painted slabs marking the runway threshold. Cattle used to graze the field when flying wasn't taking place, hence the muddy patches by the fence at the foot of the pictures.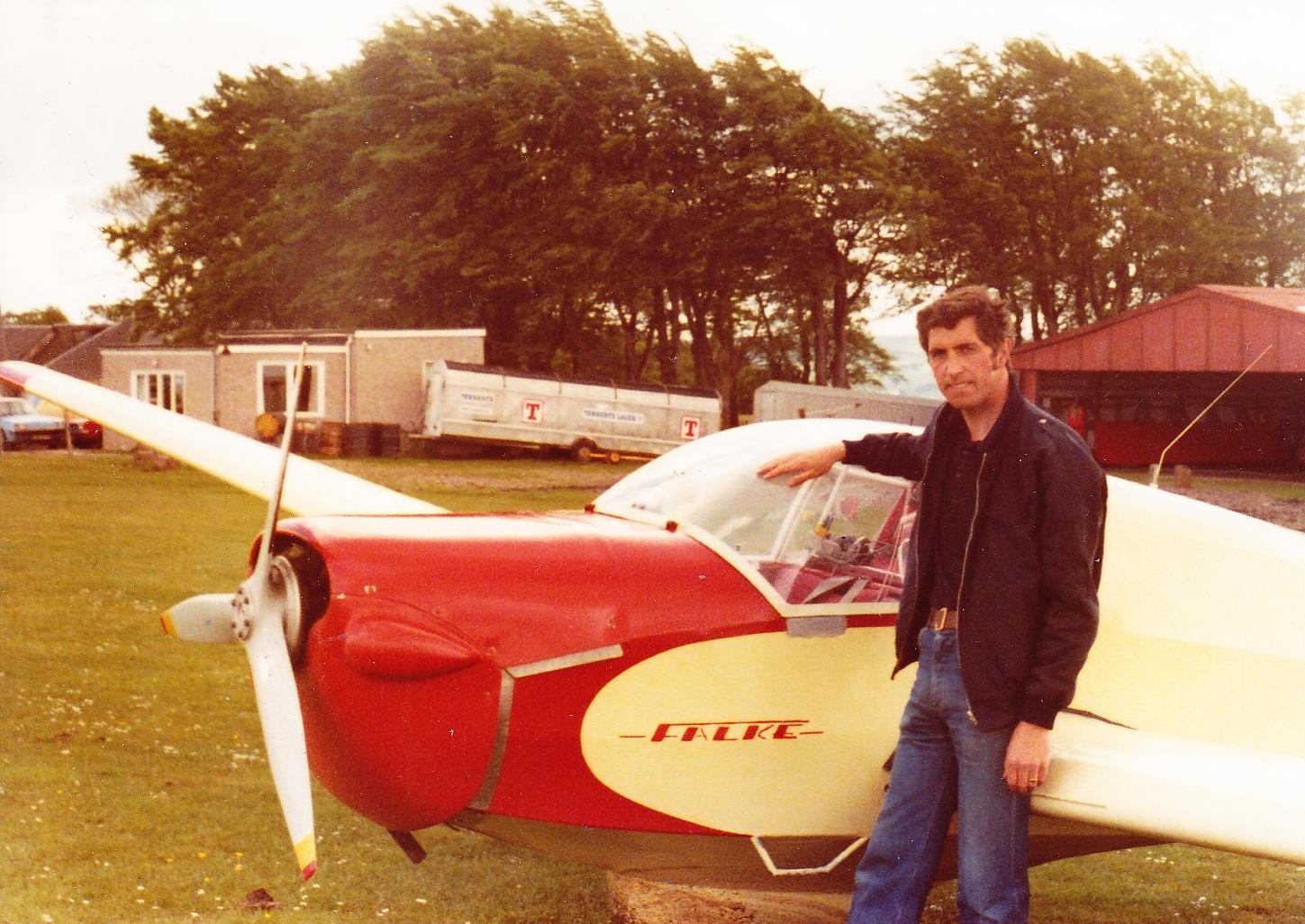 Jeff Henderson after his first solo in the Falke motorglider, 1980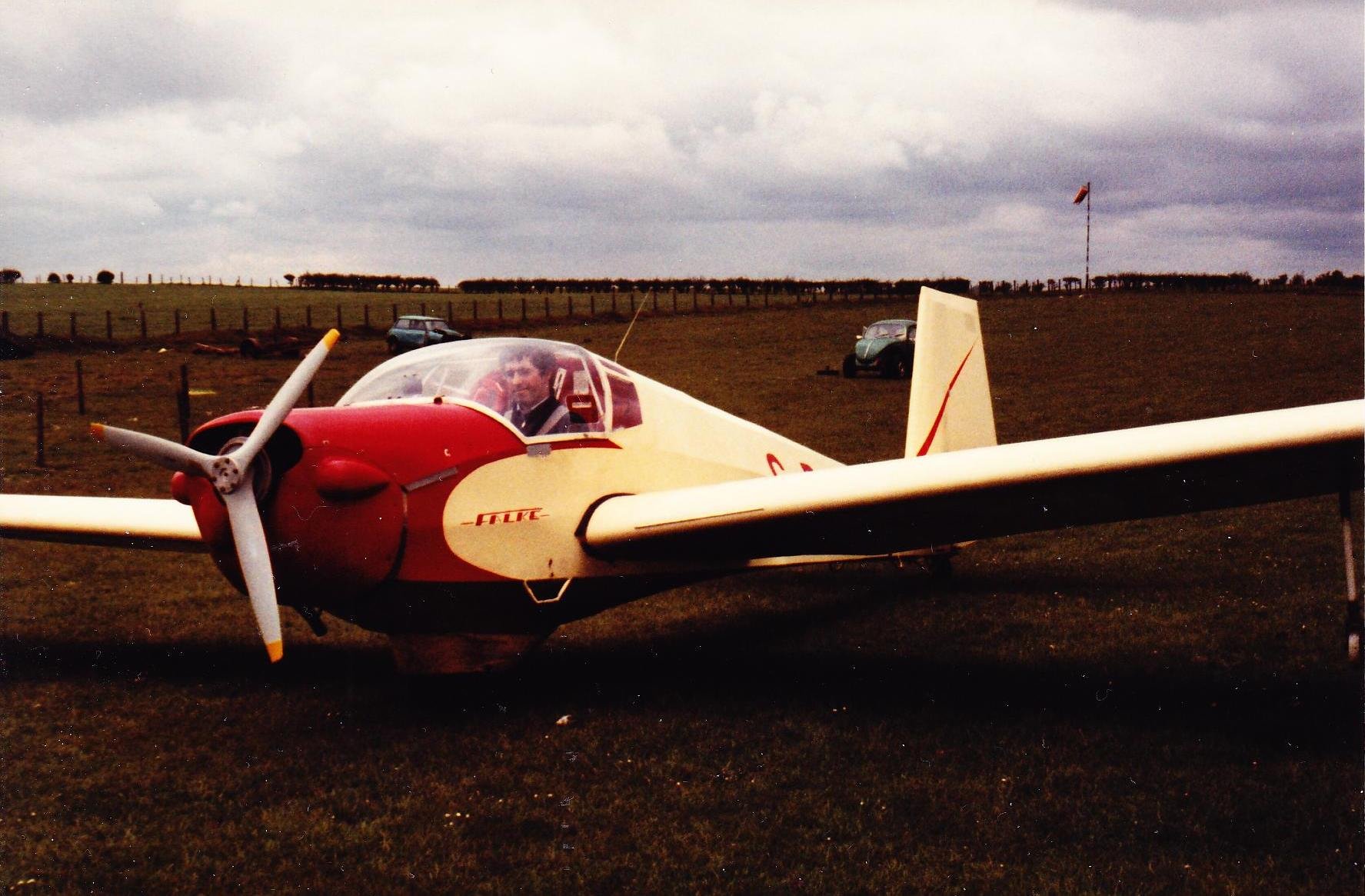 Falke motorglider at Strathaven Airfield, 1980, roughly where the new hangar is.
RAF Benevolent Fund